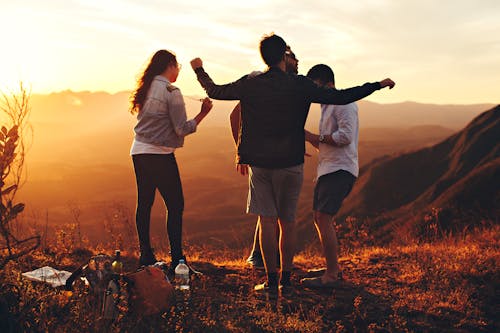 Ideally, celebrate outdoors, but if indoor-bound on Beltane Eve, pick a place with a fireplace and have a roaring blaze so celebrants can wear comfy clothing and dance barefoot. Ask them to bring spring flowers and musical instruments, plenty of drums! Place pillows on the floor and serve an ambrosial spread of finger foods, honeyed mead, beer, spiced cider, wine and fruity teas. As you light circle incense, set out green, red and white candles, one for each participant. When it is time to call the circle, raise your arm and point to each direction, saying "To the East, to the North," etc., then sing:
Hoof and horn, hoof and horn, tonight our spirits are reborn. (Repeat thrice)
Welcome, joy, to this home. Fill these friends with love and laughter. So mote it be.
Have each guest light a candle and speak to the subject of love with a toast of Beltane Brew. Drumming and dancing is the next part of the circle. This is truly an invocation of lust for life and will be a night to remember for all. Now rejoice!